Senior Pictures Zionsville High School
This beautiful senior portrait session of Morgan wrapped up the Class of 2021 season of senior pictures!  And what a way to finish the school year!  I absolutely loved working with Morgan and could not love her finished gallery more!  We had so many amazing backgrounds in this lovely area of Carmel Indiana!  We went from parking garage to beautifully groomed green space!  Morgan was such a rock star in front of the camera!  Just take a look at her images and see her effortless, natural style!  Could she look any more relaxed!  She even grabbed a hat to create even more variety in her gallery and I swear you would think she wore one every day!  That relaxed look is tougher for some than others, but I assure you, I work hard to create a rapport with my clients that puts them at ease.  I think showing the back of the camera early in the session goes a long way in developing confidence in my clients!  And it's so important to make things fun!  There are some cool, new trends out there in posing and everyone loves a few candid shots looking off camera.  We had such a fun mix of images for a ton of variety in Morgan's gallery!
I hope you love her gallery as much as I do.  I know she was definitely pleased!  Check out this wonderful quote from her mom in the thank you card I received, "You are amazingly talented! Morgan had so much fun shooting with you and you made the day memorable and fun for both of us!  I know neither of us will forget it!  Thank you for being such a blessing in our lives and contributing in such a great way to her odd pandemic senior year.  You are truly amazing!"  WOW!  I don't know that there is a greater compliment I could ever receive!  I wish Morgan the best of wishes as she heads off to college this fall.  She has an amazing future ahead of her.
If you are looking for a customized, amazing senior portrait experience, look no further!  You can book your session by clicking HERE! You can also see more of my work on Instagram HERE.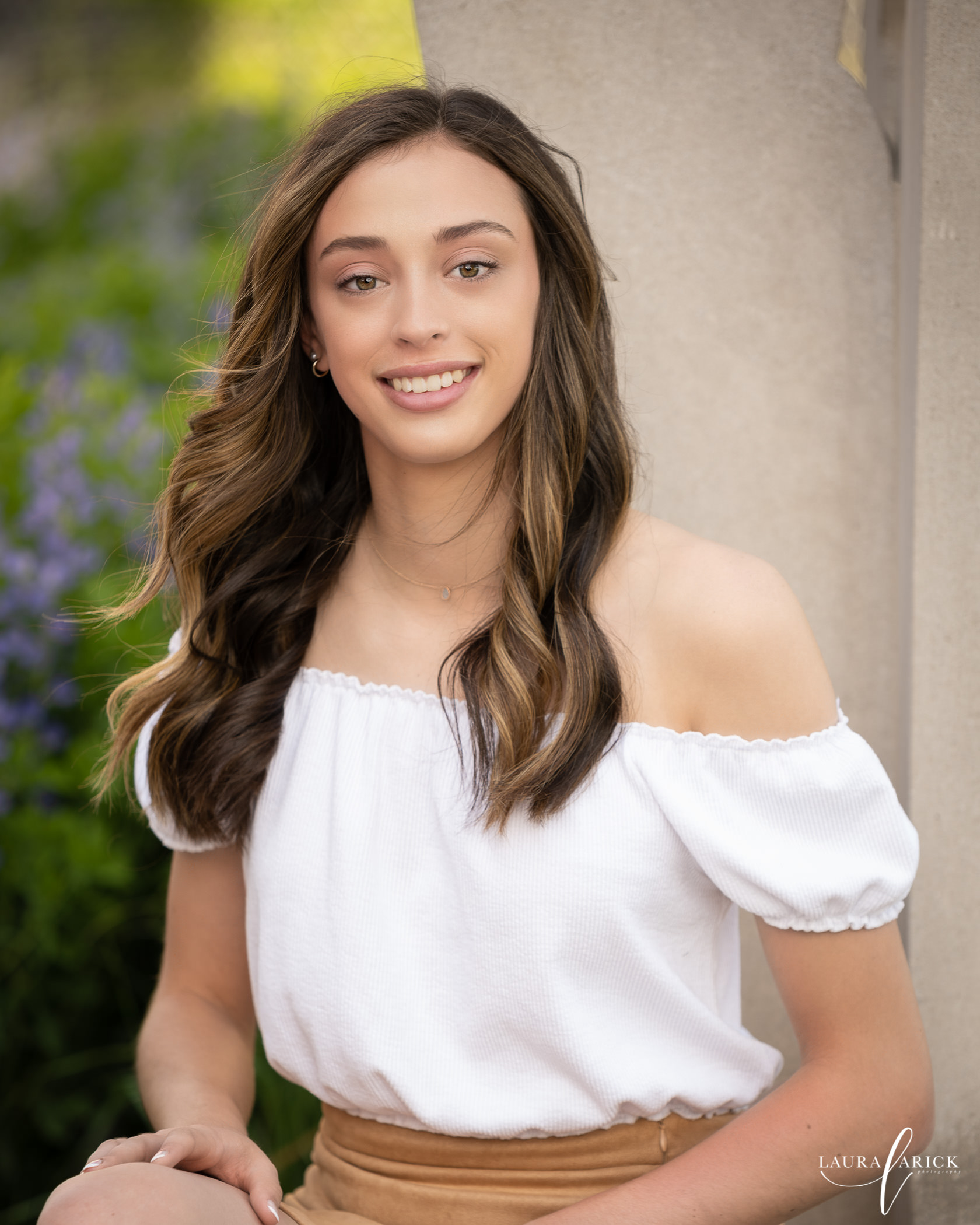 Senior Pictures Zionsville High School