Fishers Senior Pictures Charlie
We are headed into the home stretch of the school year and the Class of 2021 should be thinking about scheduling senior pictures! AND, it's not just about the girls!  Check out some of Charlie's gallery.  He is a Class of 2020 senior at Fishers High School with  graduation right around the corner for him.  We captured his senior pictures last fall and added on a family mini session to take advantage of time with the whole family before Charlie heads to college next fall!
We actually started his session in their beautiful back yard and then moved on to downtown Noblesville Indiana.  I don't limit outfit changes for any of my senior portrait sessions!  We may not get to everything but variety is key, in outfits and backgrounds!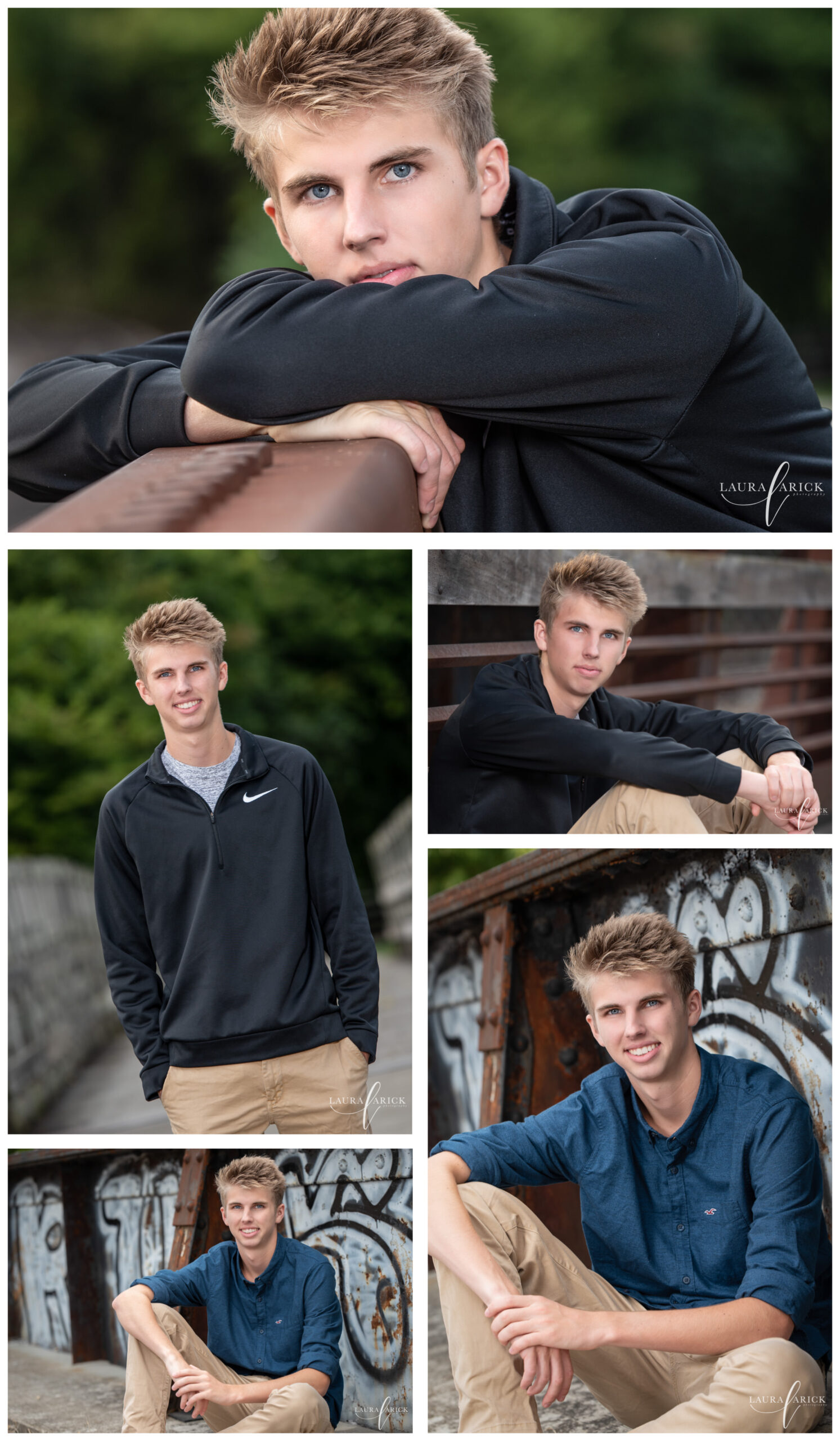 For the guys, I love to find really great backgrounds with a bit of an industrial look to them.  Downtown Noblesville and Forrest Park always have some great spots that I love.  Charlie's relaxed posture in front of the camera really came through in his images.  And we got a couple of really great, natural smiles that brought tears to his mom's eyes!  That's always the best reward for me!
Be sure to follow my social media pages on Instagram and Facebook!  You can book your session with Laura Arick Photography HERE !