First Birthday
Take a look at this baby girl for her First Birthday photo shoot!  And it just wouldn't be complete without having a birthday cake!  Birthday smash cake sessions are my very favorites!  What could be cuter than capturing your little one enjoying their first birthday cake!  Some love them and make the cutest mess and others are a bit more inquisitive, not sure what to think!  Regardless, the images from these sessions are priceless!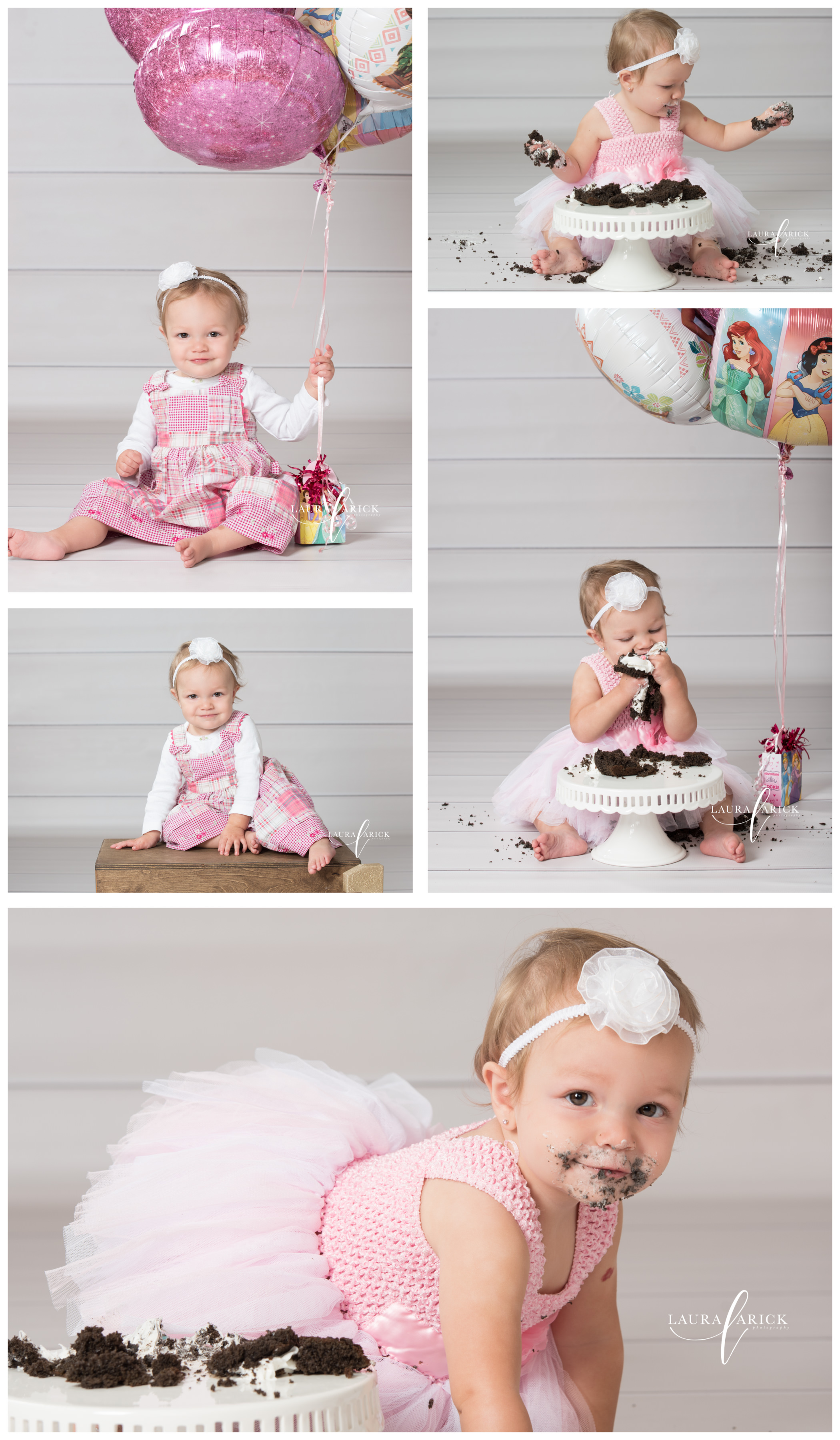 Do you have a little one with first birthday coming up?  You can schedule a smash cake session for their birthday with my studio!  I also include these with my newborn/milestone packages at no additional up charge for this session.  And I also take a few pictures before we introduce the cake so you have a beautiful one year picture of your little one!  If you'd like to schedule a smash cake session just contact me HERE or call the studio at 317-753-5542.  If you  have a little one on the way be sure to inquire about my newborn/milestone packages!  Check out my newborn gallery HERE.  I hope to hear from you soon!
As always be sure to follow me on Facebook Instagram and Pinterest!